About Our Lab
The dental industry has evolved since the 1970's, and so have the Petersons!
Founded in 1975 by his brother Don Peterson, Mike Peterson entered the business in 1978 and subsequently brought on his son Chris Peterson in 2007. From the very beginning, the Petersons understood that that the relationship shared between dental professionals and their labs should be strong, and mirror the true definition of a partnership. As partners, working together with the practitioners and their team members in all aspects of case planning, material selection, fabrication, delivery, and patient satisfaction has been essential.
Continued implementation of the industry's best technological advancements has also allowed the lab to create more value for their practitioner partners through increased consistency and accuracy within the lab's processes, resulting in improved products and results. The Peterson team is committed to creating beautiful smiles!
Mike Peterson, CDT
President and Owner | Peterson Dental Lab, Delray Beach, FL
Entering the business in 1978, Mike joined his brother, Don who founded the lab in 1975. As a CDT, Mike's first interests in the lab revolved around hand milling and metal finishing as he really enjoyed working with his hands. Within a short period of time, his interests started to shift and a passion grew for complex problem solving, case planning, and implant dentistry. Because of this, he became more immersed in various study clubs throughout South Florida including one in Fort Lauderdale that he ran exclusively with one other fast-growing and forward-thinking general practitioner.
Over the years, Mike's direct involvement with our general and specialists' practices has been paramount in the evolution of the lab. He understands that only in working together can we develop the best product for each patient we serve. Within the industry, Mike is known as one of the most knowledgeable dental technicians in Florida.
Chris Peterson, CDT
Vice President and Owner | Peterson Dental Lab, Delray Beach, FL
After graduating from McFatter Technical Institute in 2007, Chris joined his father Mike at Peterson Dental Lab. He was quickly able to put his technical skills to work while learning advanced implant restorative techniques and gaining clinical experience. Beyond his continued technical work and input at the lab, Chris has helped lead the team in digital innovations. He enjoys continuously working on the labs' process improvement, which enables us to ensure a better, more consistent product for our customers Under his leadership, Chris saw the need for standardization of processes as the lab grew to ensure quality. The lab is 1 of only 30 labs in the US to receive the DAMAS certification.
Chris is an active board member for the FDLA (Florida Dental Laboratory Association) and is President-Elect. He is committed to serving the dental laboratory owners and technicians in his state to ensure their success tomorrow. Chris was influential in Peterson Dental Lab becoming a TEREC member. Chris currently serves as TEREC's Technical Team Leader, directing the team's evaluation of laboratory processes and presenting them to TEREC Executive Board and other members.
Our Mission Statement & Core Values
"To lead the industry in technology while maintaining consistency in our products and in the services we provide our customers."
Innovative Solutions

Our passion lies in the consistent exploration in the best of dental technology so we can produce the best products for our practitioners and in turn, the patient. We strive to continue to be an industry leader in this regard.

Pursuit of Quality

Our continual and relentless pursuit to improve our processes and systems for quality is what separates us from other labs.

Team Unity

We encourage our team members to turn to one another for constant support and guidance. Fostering this kind of environment leads to great candor and trust amongst our team.

Collaboration and Partnership

Our goal is to be the most trusted and valued partner to our customers. We know that with true collaboration, we can create products that are tailored to each unique patient.

Determination

Our team seeks innate drive and determination within each employee. This mentality is essential when working within our team environment. We are results-oriented and we do what it takes to produce and deliver quality products without delay.

Making a Difference

We know that helping others is contagious! We seek out ways to serve and get involved in our community because we don't just love making smiles; we love making people smile.
Some of our Certifications & Associations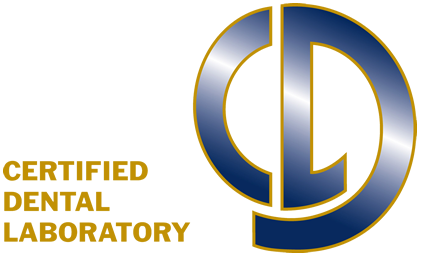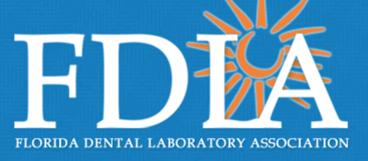 Want more information?
Contact us to get in touch!
Contact Us